The best hacks for packing school lunches from a mom of three. Tips and tricks on how to pack school lunches with 10 easy life-changing hacks! 
Are you wondering: How do you make packing lunches easier? How do you pack a school lunch? What are the best labels for lunchboxes? This post can help!
Packing school lunches can seem like an overwhelming challenge – especially if you're new to school lunches, have multiple kids, or are a busy parent short on time (or all of the above)!
With a few simple hacks and preparation, you can save time, energy, and money while packing school lunches that your kids will actually enjoy eating. I'm here to show you how!
This post will share strategies and tips to make packing school lunches just a little bit easier.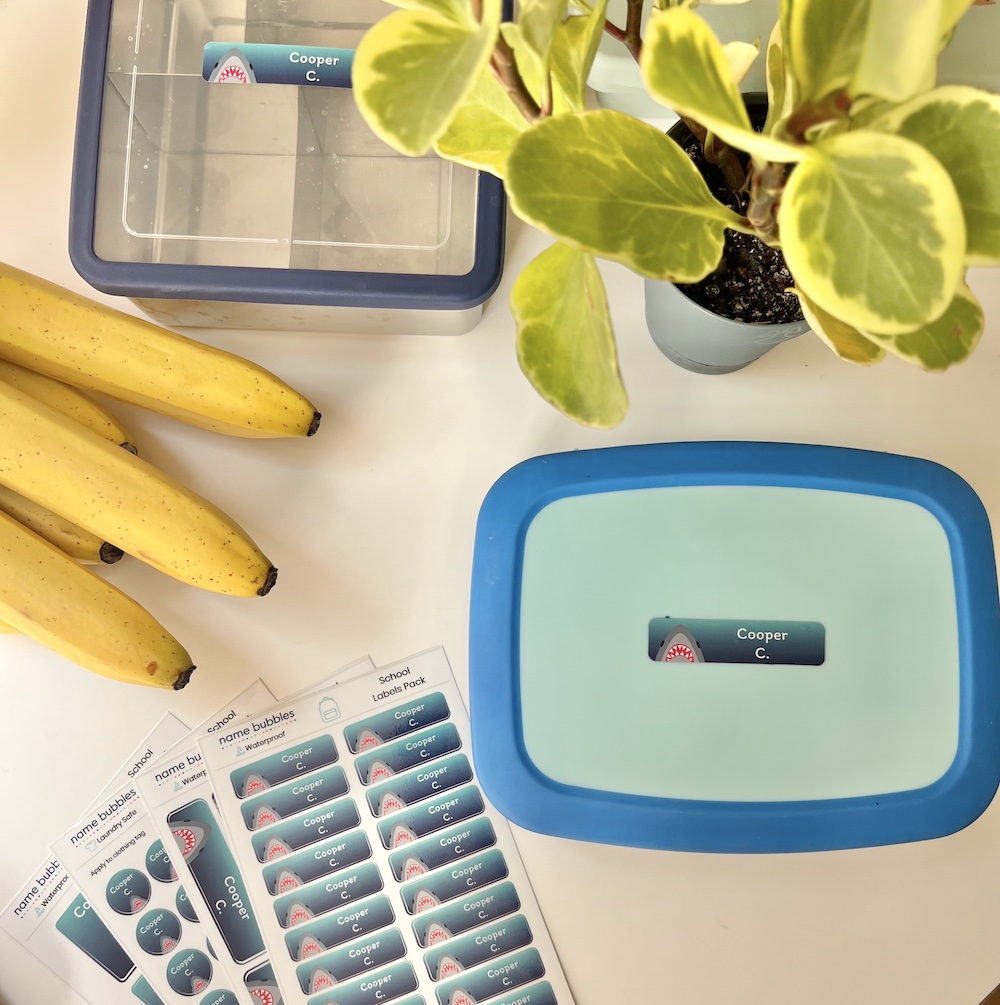 Shop Name Bubbles Labels (save 20% with PINECONES20)
Genius Hacks for Packing School Lunches
Whether your kids are in daycare, preschool, or elementary and beyond, these tips can be a total game-changer when it comes to packing school lunches!
I'm a mom of three and have packed lunches for daycare, preschool, and now we are entering the kindergarten era (we currently homeschool and do part-time private school). These tips can also help you if your kids eat lunch at home or if you are traveling or having lunch out-and-about or even a picnic at the park!
Here are my 10 tips for packing school lunches:
Personalized Labels: Use Name Bubbles Labels (use PINECONES20 to save 20%) to ensure lunch containers and belongings don't get mixed up! This is especially useful when sharing a lunchroom with other kids. It can also help your child feel special seeing their personalized label or can help them easily identify their own food from classmates or siblings.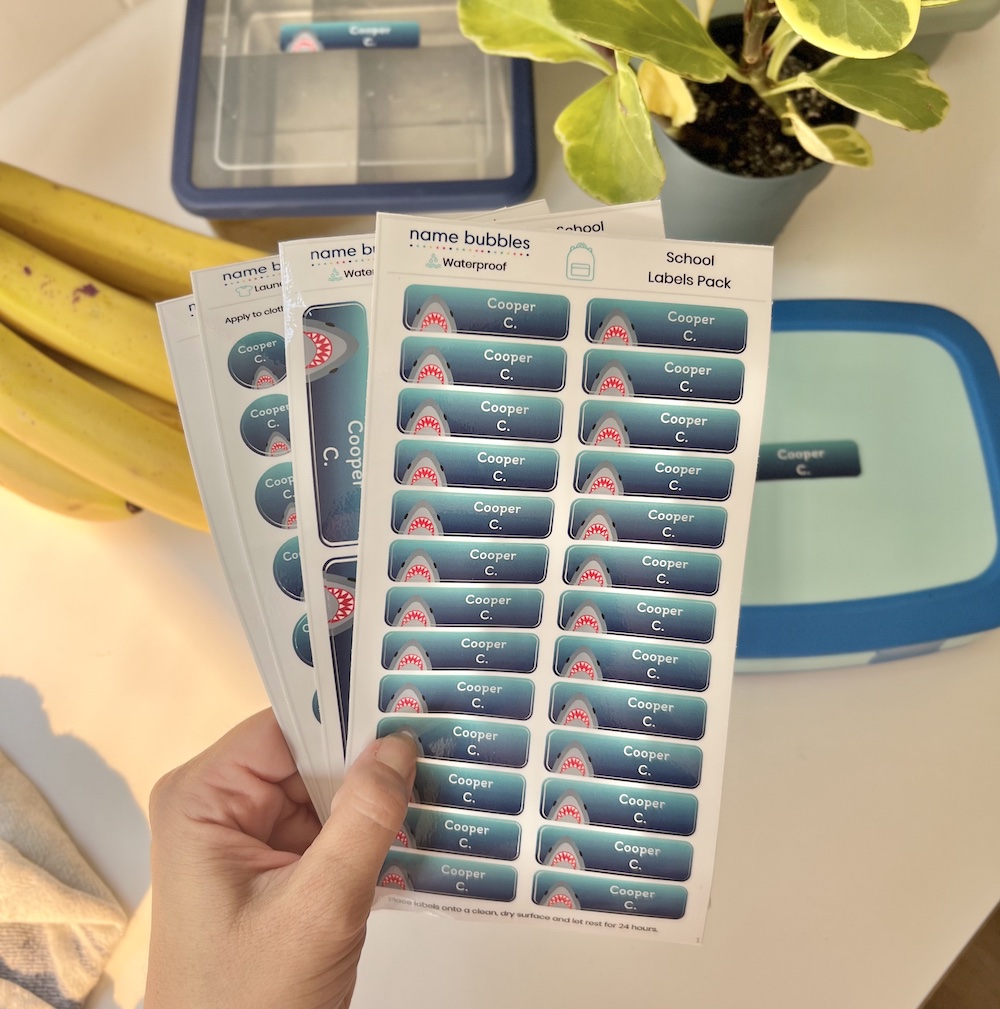 Name Bubbles School Labels (use PINECONES20 to save 20%) are our favorite because they are waterproof, laundry safe, microwave safe, freezer safe, dishwasher safe, and are extremely durable! 
We have had our Name Bubbles Labels on some of our gear for more than 6 months and dozens of laundry and dishwasher cycles and they are all still stuck on strong and look great! I love the cute prints and that the packs come with a ton of labels of different sizes and shapes to easily fit on all lunchbox and back-to-school gear!
Keep it Simple: when packing lunches, aim for a balanced meal that includes a protein source, whole grains, fruits, vegetables, and a healthy snack. I really love 4-5 compartment lunchboxes that make it easy to portion and remember to include a variety of foods.
Freeze Yogurt Pouches: freeze yogurt pouches, applesauce pouches, or juice boxes to use as an ice pack! Actual ice packs can leak, get lost, or just become something clunky that your child needs to lug around and keep track of. Use a frozen yogurt pouch instead!
Batch Prep Lunches: if you dread making lunches every morning (or night), try batching the chore and making 2-3 days worth of lunches at a time! Some people may even be able to make all 5 days worth.
Leave a Cute Note: the school day can be draining, especially on young kids! Nothing will make them smile more than a personalized note with a meaningful saying or a simple "I love you"!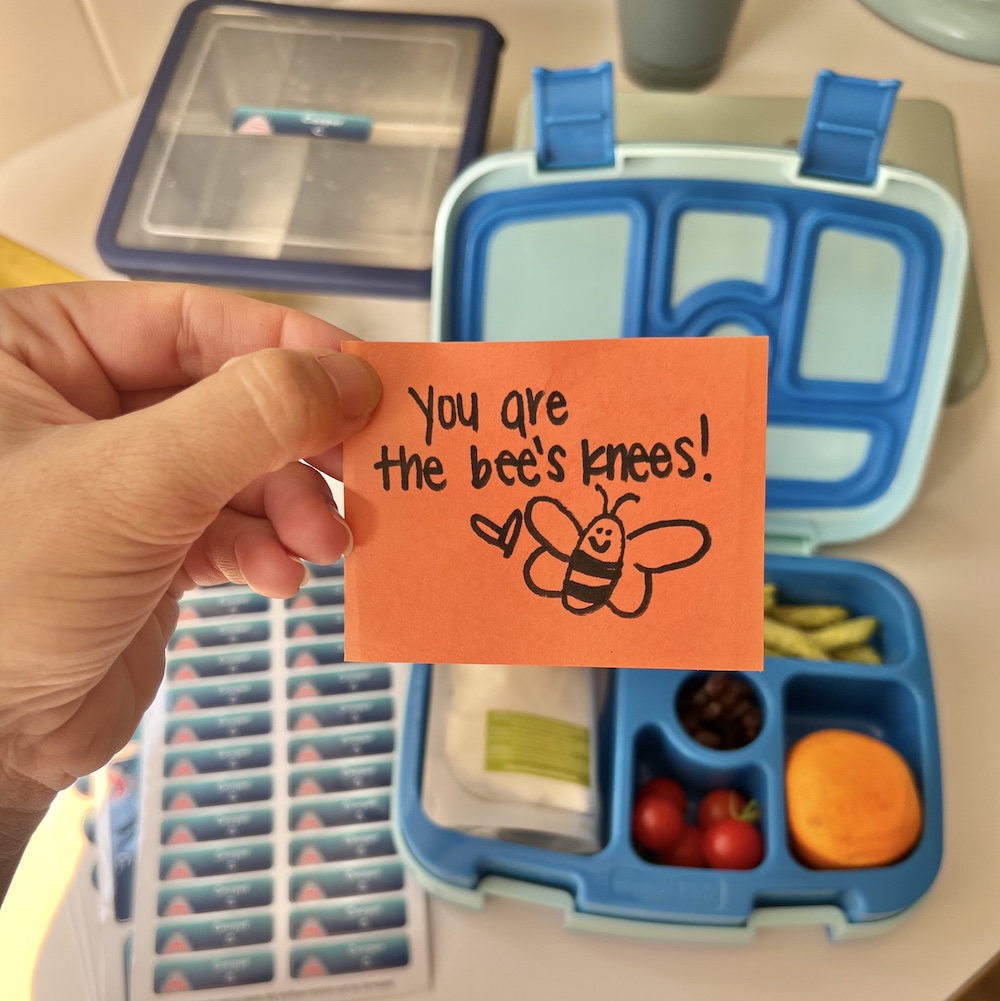 Freeze Sandwiches: did you know you can freeze sandwiches? If your kids are fans of pb&j (or anything similar), make them ahead of time and throw them in the freezer. They will thaw by lunchtime and your kids won't even know the difference!
Use a Bento Box: I am in love with the new bento style lunchboxes! It makes it so simple to serve the right size portion and a variety of foods. It also saves on plastic bags and finding odd shaped tupperware containers!
Meal Prep: Dedicate some time on the weekend to prepping and portioning various components of the lunches. Wash and cut fruits and veggies, cook and portion proteins, and even assemble a few sandwiches or wraps. This saves time during busy weekday mornings.
Use Leftovers: Turn dinner leftovers into next day's lunch. Leftover grilled chicken can become a sandwich or a wrap filling, and cooked pasta can be turned into a cold pasta salad with added veggies.
DIY Snack Packs: if you are short on time or ideas, try making a snack pack lunch instead of a full meal with main dish or entre. Skip the sandwich and try a pouch (yogurt, applesauce, or chia pouch), protein, fruit, veggie, and snack item.
Shop Name Bubbles Labels (save 20% with PINECONES20)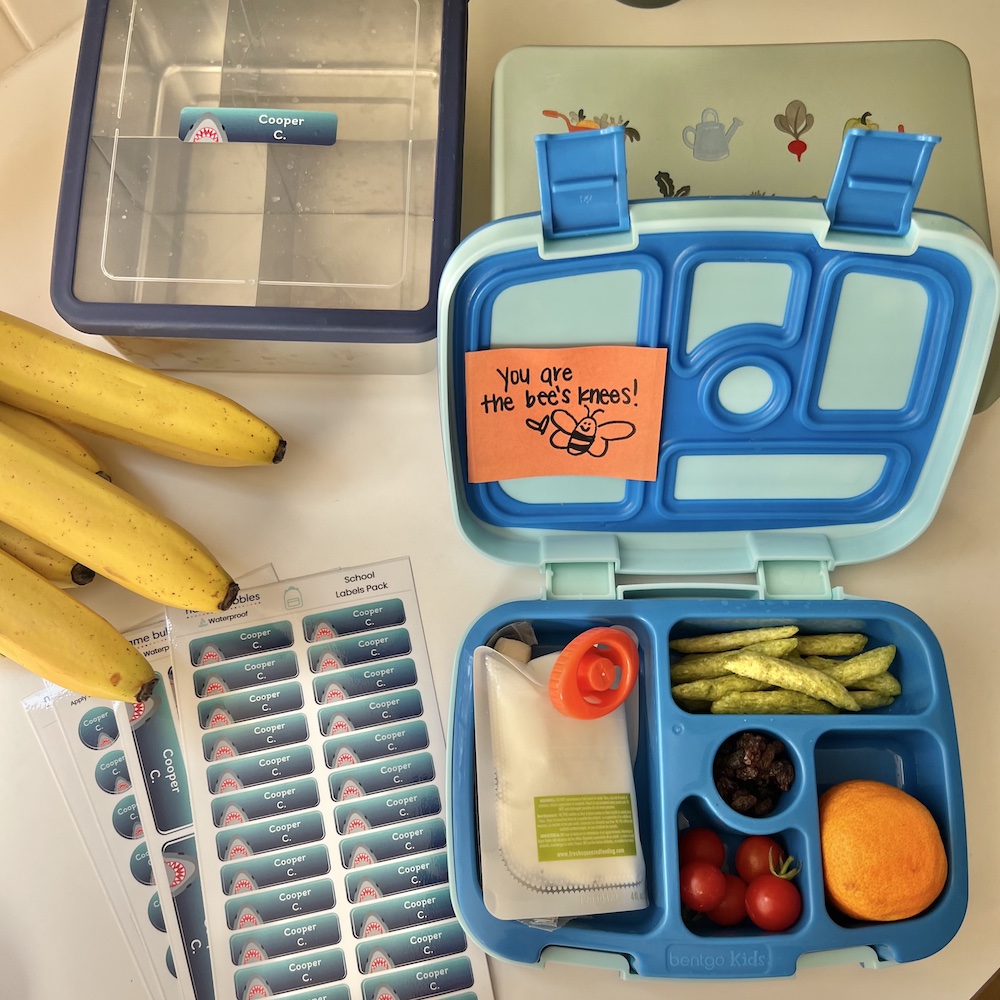 Packing school lunches can be a time-consuming and daunting task. With these 10 hacks, you can make it easier and get the kids excited to eat healthy and delicious lunches!
Remember to use personalized labels, keep it simple, and take a minute to leave a cute note. With a little bit of planning you can make lunchtime a stress-free and fun experience for the whole family!
You might also like these recent related post: