Here you will find a list of the best one-year-old gift ideas from a mom of three.
When it comes to giving gifts for a one year old it can be hard to know where to start! Your one year old is at the tail end of the baby phase and is about to take off running into those toddler years.
As a mom of three, I love giving gifts that are practical, meaningful, and can grow with your child into the toddler years and beyond! That's why I've put together this guide of awesome birthday gifts that are perfect for a one year old that are both practical and fun.
From personalized gifts and room decor to educational toys, this guide offers up creative gift ideas that parents, grandparents and other relatives and friends can give to make a one year old's birthday extra special. Bring a little magic into the life of a one year old and make their birthday truly memorable with any of these gifts.
This post is sponsored, but all of the thoughts and opinions are my own. I only share products I truly love and recommend.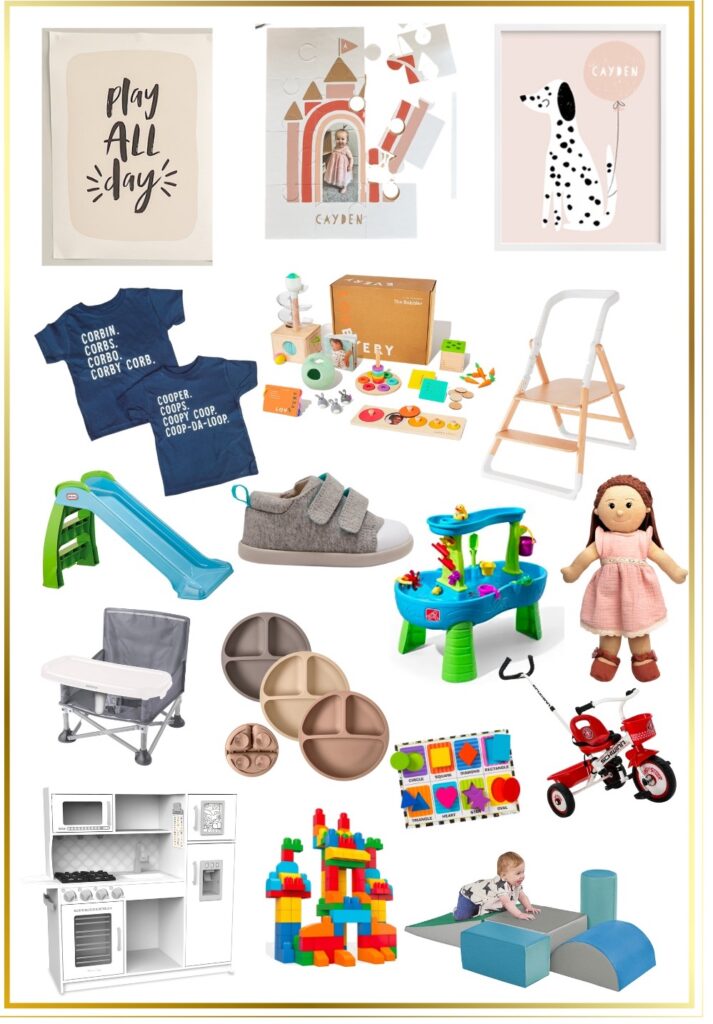 Birthday Invites for One Year Olds
If you are hosting a party for your baby's first birthday or want to send thank you cards for gifts, don't forget to check out our favorite personalized stationary from Minted! These are some of our favorites and I thought these were so cute for a first birthday party invite + coordinating thank you's!
Shop all Minted Kid's Birthday Invitations!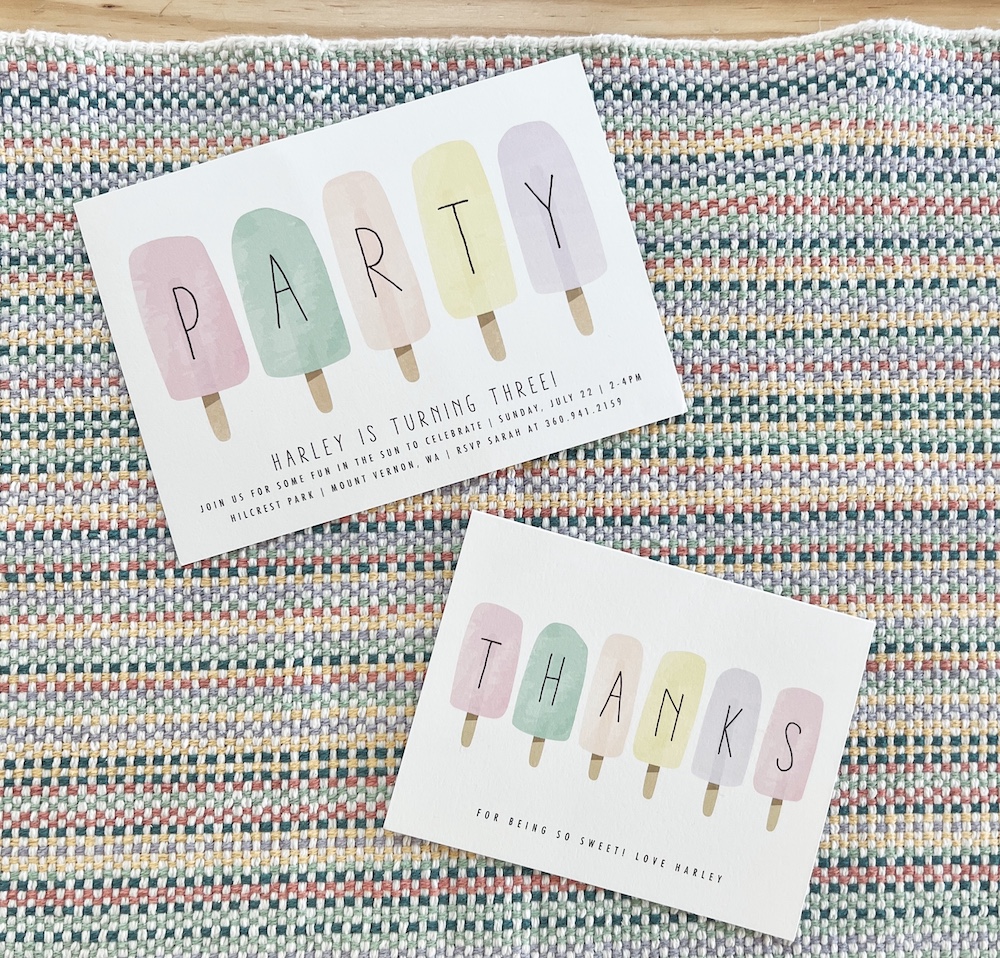 One-Year-Old Gift Ideas
A one year old is in a tricky transition from babyhood to toddlerhood. They might have just begun walking or may still be a few months out, and may be uttering a few words or getting close. Forget the baby toys and get your the new toddler in your life something personalized and meaningful.
Here are some of my favorite gift ideas for your baby's first birthday or any other holidays that fall during their first year (this gift guide is also perfect for winter holidays, Christmas, Easter, Halloween, or just-because gifts for 12-24 months).
We personal own and love ALL of these gift ideas! Everything mentioned below has been tested by real one year olds.
Personalized One-Year-Old Gifts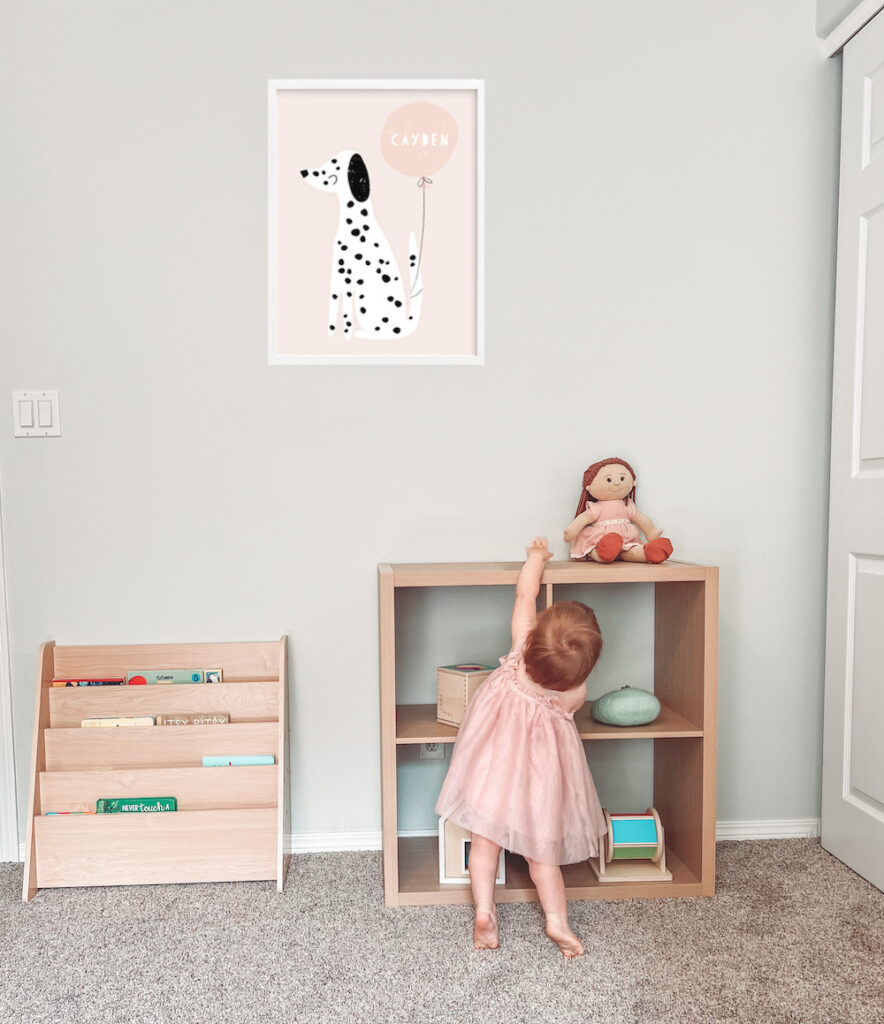 Customized Art Print – (shown above) this is one of my favorite gift ideas for one year olds! The personalized print makes it feel extra special and is something your toddler can grow in to for years to come. Personalize the color theme to match your one-year-old's room or playroom! You can also shop Minted's whole gallery of personalized kids art to find the perfect one for the toddler in your life!
Personalized 12-Piece Puzzle – a one-of-a-kind gift perfect for your one year old. Work with your toddler as they learn to do this beginner puzzle, they will be so excited to see their own face on the puzzle pieces and see the whole picture once it's put together.
Nursery Art (shown below)– if you are looking for another great non-toy birthday idea for one-year-olds nursery or playroom art is the perfect gift! It's something that will get admired nearly every day and your toddler will know it was picked out especially for them. We loving using Minted for artwork because they offer unique, one-of-a-kind designs sourced from independent artists! The quality of all of their designs and prints are truly amazing!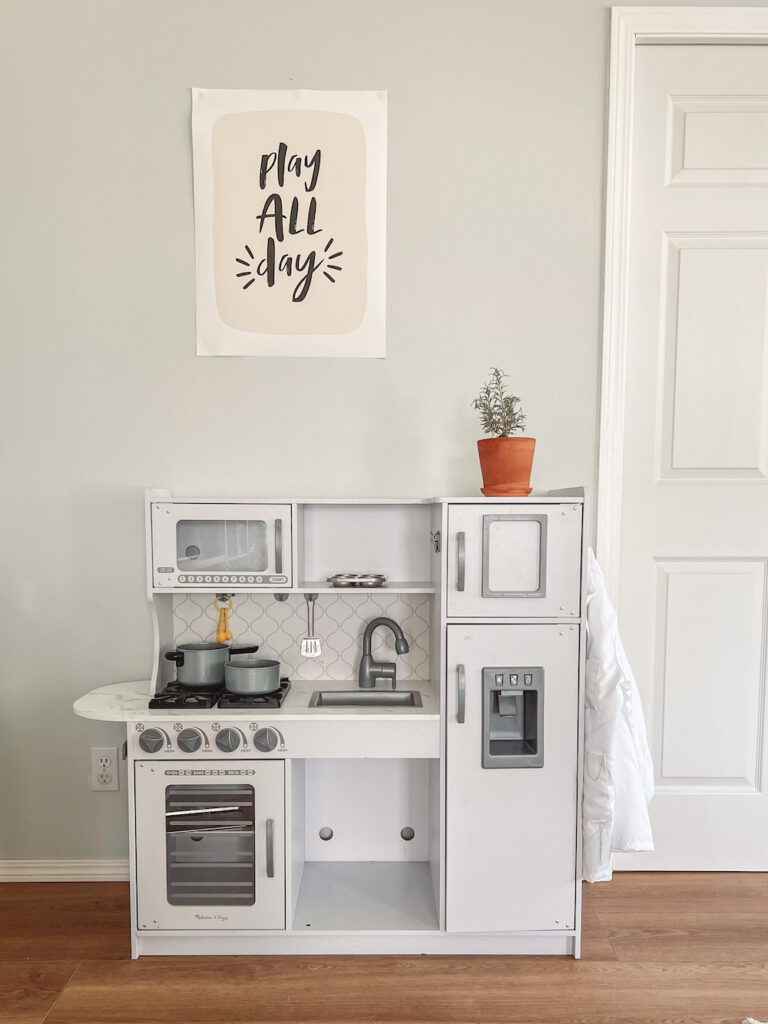 Personalized Graphic Tee – (Use JESSICAC20 for 20% off) the most adorable graphic tees that can be personalized with your toddler's name and nicknames! We have these for all three of my kids and they would make the perfect birthday or holiday gift!
Personalized Bamboo Pajamas – (Use JESSICAC20 for 20% off) bamboo pajamas are our personal favorite because they are breathable and grow with your toddler! These personalized bamboo pajamas are extra cute and can add a special touch with the name personalization to make a great gift idea.
Toys for One-Year-Olds
Lovevery Play Kit – give the toddler in your life the gift of toys that are beautifully made with sustainable materials and are stage-based to meet your baby where they are developmentally! These are truly some of my kid's favorite toys and The Babbler Play kit (for months 13, 14 and 15) is one of the very best in our opinion!
Step2 Water Table – a fan favorite for toddlers and beyond (my 4 year old still loves this water table, too!). I love that this one is something that all of my kids can play with together, but also entertains my one year old when she is alone. So great for open ended play and sensory play!
Little Tikes First Slide – this is one of the few play things that has moved with us multiple times! It's a tried-and-true favorite and a great gift for a one-year-old.
Wooden Play Kitchen – your one year old will start to develop their sense of imaginative play and also loves to "help" with daily tasks around the house. A play kitchen is the perfect toy because it brings everything down to their level and lets them learn and explore through play and mimicking you in the kitchen.
Foam Climbing Mats – these get a lot of use at our house! We have had them for a few years and they have held up wonderfully! Perfect for letting your toddler explore and climb and get some energy out when you need to be indoors.
Chunky Shape Puzzle – we love chunky puzzles and this one in particular is great for one year olds! You can also use the pieces for open ended play and talking about colors and shapes.
Mega Bloks – a staple toy that is so great for independent and open-ended play! One year is a great age to introduce blocks and they are always a fan favorite for the whole toddler and preschooler stage.
Clementine Collective Knit Doll – such a special gift! These dolls are wonderful quality and have such a special story behind them. So great for a first doll or meaningful gift for a one year old. (Use PINECONES for 15% off)
Push Trike – upgrade your stroller walks to this fun push trike! We have used this before one, but it's also a great gift for a one year old as they learn to ride a bike themselves. (at two years old we really love to introduce a strider balance bike!)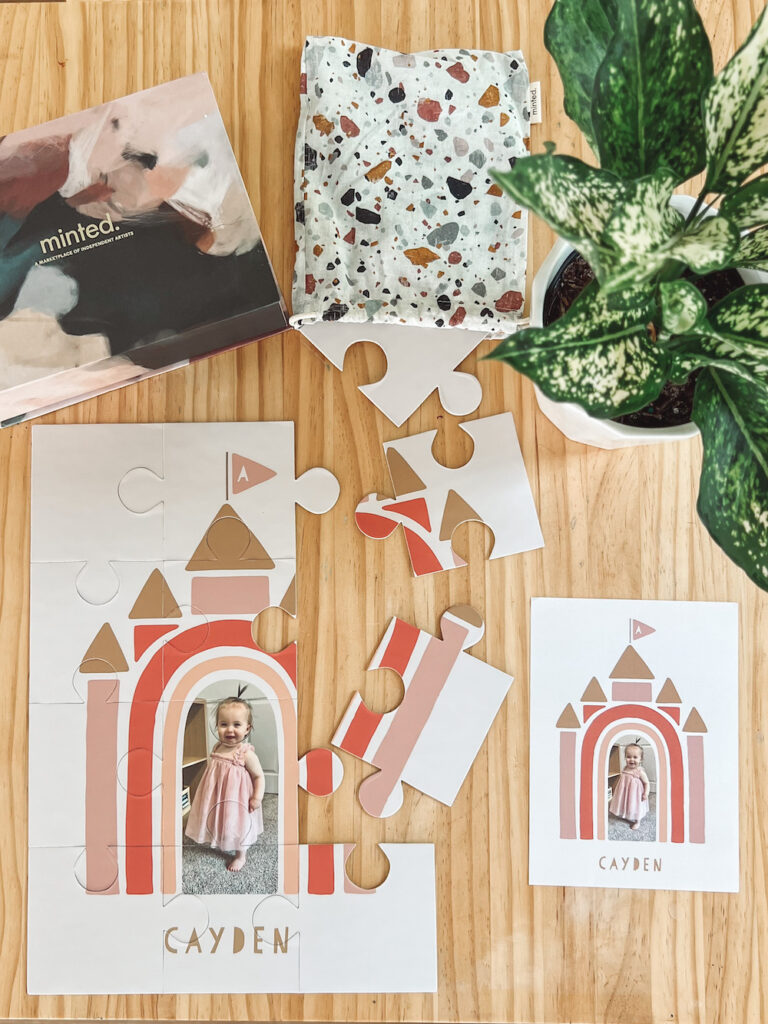 Non-Toy One Year Old Gift Ideas
Ten Little First Walker Shoes – these are some of our very favorite shoes for first walkers and would make a great gift for a one-year-old! My daughter started wearing these right at 12 months old.
Ergo 3-in-1 High Chair – your baby has likely started solids or will start too very soon! Get them the ultimate high chair or upgrade their current one. We love this one because it is a high chair and kitchen helper stool in one and it can grow with your child. Read more: 1 Year Old Meal Ideas
Silicone Suction Plates – i've found these to be perfect for the one year old age range! They are the perfect size and suction strongly to the table or high chair tray. Plus these come in such cute colors and are made of non-toxic silicone!
Pop 'N Sit Portable Booster Chair – a must-have for toddlers! We have one for all three kids and use it for so many purposes like dinner on the patio, picnics at the park, lake days, travel, restaurants, meals at house rentals, and more.
You might also like these recent related posts: