I recently found an amazing hack to hang Christmas ornaments if you have toddlers or pets – Ornament Anchors!
Shop: Ornament Anchors
Ornament Anchors are a game-changing product designed to make the holiday season safer and more enjoyable for parents of toddlers. They use a loop and pull method to quickly and easily secure your ornaments to the Christmas tree branch!
You might also like my One-Year-Old Gift Guide or The Ultimate Montessori Toys for Toddlers in 2023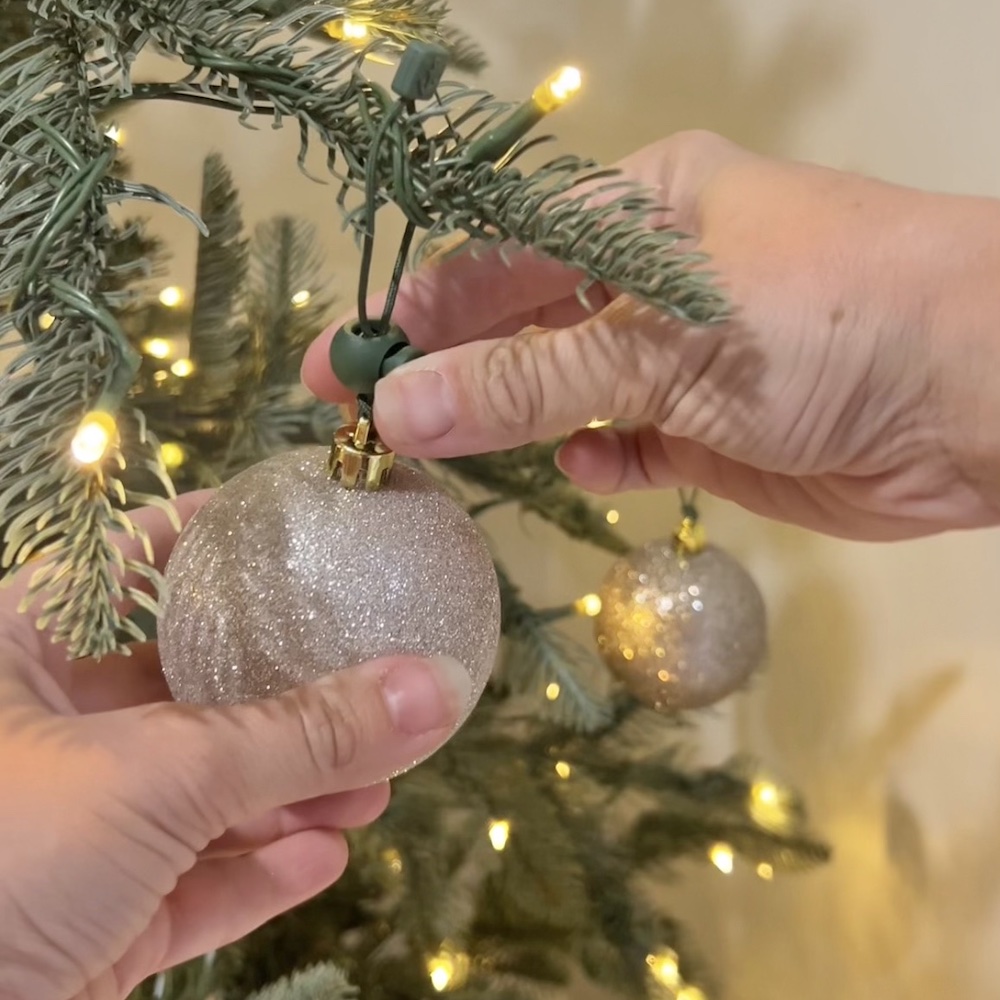 Helpful Benefits of Ornament Anchors for Families
These innovative, easy-to-use devices offer a range of benefits for families with young children:
See them in action >>>> on Instagram
Childproofing Made Easy: Ornament Anchors provide a hassle-free way to childproof your holiday decorations. By securely fastening ornaments to trees and other display areas, they prevent curious toddlers from accidentally knocking them down or putting them in their mouths.
Stress-Free Decorating: Say goodbye to the constant worry of fragile ornaments shattering on the floor. With Ornament Anchors, you can decorate your home with confidence, knowing that your little ones are safe and your precious decorations are secure.
Preserving Precious Memories: These anchors ensure that your cherished ornaments, often with sentimental value, remain intact for years to come. No more heartbreaking moments when a treasured heirloom is damaged by an adventurous toddler.
Maintain a Festive Atmosphere: Keep the holiday spirit alive without constantly having to rehang ornaments or rearrange your decorations. Ornament Anchors help maintain the festive atmosphere in your home without the need for continuous supervision.
Versatile and Discreet: These anchors are designed to be versatile and blend seamlessly into your holiday decor. They come in various sizes and colors to match your ornaments and are easily concealed, so they don't detract from the beauty of your display.
Quick and Simple Installation: Ornament Anchors are user-friendly and require no special tools or expertise. Parents can set them up in minutes, ensuring a stress-free holiday experience.
Reusable: finally, Ornament Anchors are reusable, meaning you can use them year-afer-year either with the same ornaments or on different ornaments.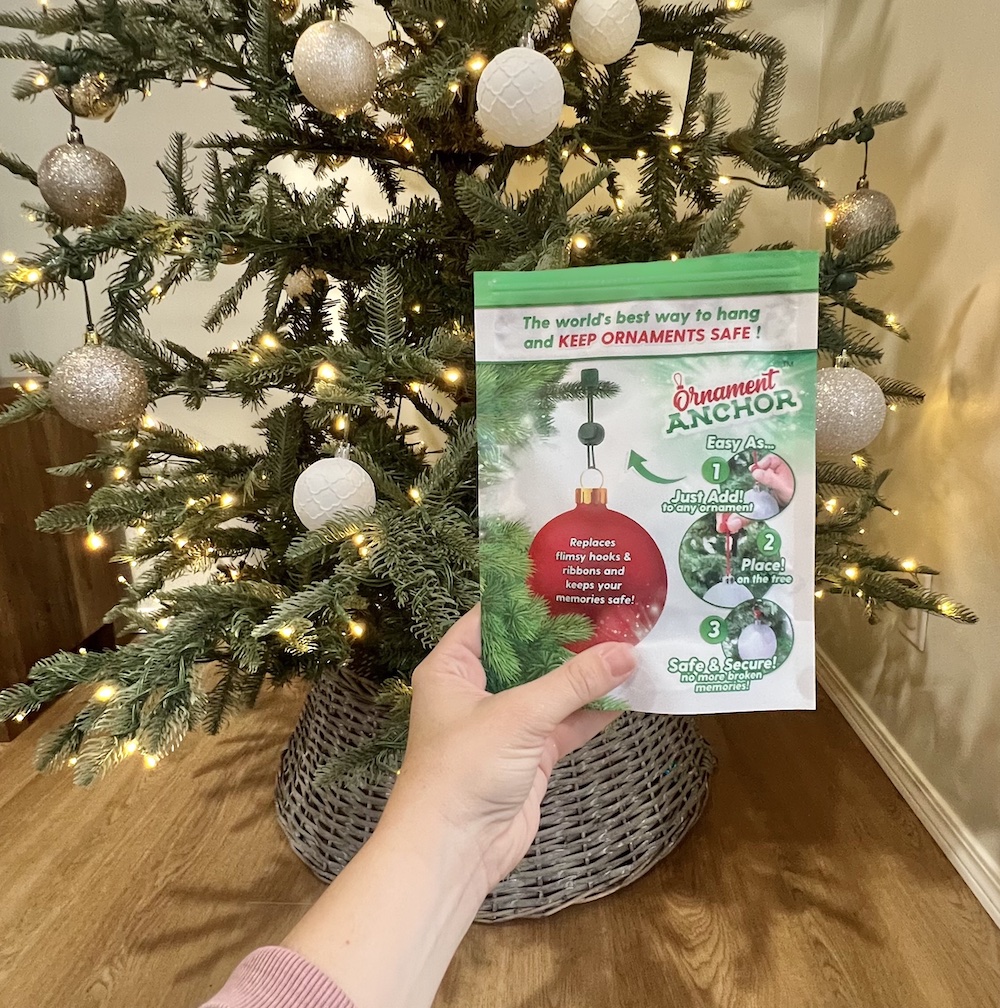 Shop all of my Christmas Favorites on Amazon
Make this holiday season more enjoyable and less stressful for toddler parents with Ornament Anchors. Invest in the safety and longevity of your decorations, while creating a worry-free festive atmosphere for your entire family.
You might also like these recent related posts: